Fulfilling online orders as normal | Shop open for Click & Collect
Login
Log in if you have an account
Dont have an account? Register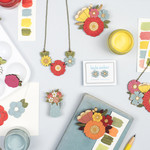 Layla Amber
Hand Painted Wooden Jewellery & Home Decor
Layla designs and makes hand painted wooden jewellery and art by laser etching her illustrations into sustainable birch plywood. 
Based in the pretty seaside town of Southwold in Suffolk, she takes inspiration from the flora, fauna and wildlife around her. Her work can best be described as 'wearable pieces of art' and each piece is lovingly painted by hand in her studio, accompanied by her dog Ted! 
Yes please!
Sign me up for your occasional newsletter to receive special offers, news and promotions.
We use cookies to ensure you get the best experience on our website. Is this OK?
Yes
No
Learn more »