Shop CLOSED to browsers until further notice. Online operating as normal, with FREE Click & Collect or FREE delivery on orders over £50.
Login
Log in if you have an account
Dont have an account? Register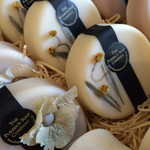 Living
A collection of ideas to help you enjoy life: We've products to pamper you and crafty bits and stationery to inspire your creativity. Doggie treats and cat-themed goodies mean your favourite companions don't miss out either!
Yes please!
Sign me up for your occasional newsletter to receive special offers, news and promotions.
We use cookies to ensure you get the best experience on our website. Is this OK?
Yes
No
Learn more »